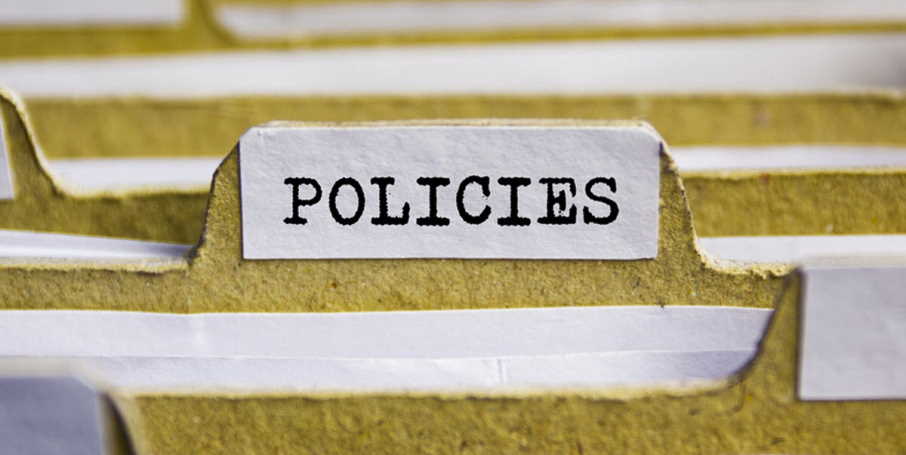 Your use of this site and its services is governed by these policies, as well as our Terms and Conditions. Please read them carefully. By accessing or using the site and its services you agree to be bound by these policies and Terms and Conditions, whether or not you are a registered user ("User(s)") of the services. If you do not agree to these policies and Terms and Conditions, you are not authorized to use the site or its services.
Editorial Policy (Including Social Media)
All of the content on Slash Sensei is published with the best information we have at the time of publication. However, product offerings, websites, and businesses do change, so we cannot guarantee that all archived links and content remain accurate as of the time of reading.
If you have an item you'd like to submit for a feature on Slash Sensei, find out how to do so using our submissions page.
IMAGES AND PHOTOGRAPHY: The images used on this blog are credited to the best of our knowledge and are used under the Fair Use Doctrine of U.S. Copyright Law. If you own the rights to an image and would like it removed from the site or would like to request a change to a credit, please contact us. Slash Sensei™ reserves the right to request proof of copyright ownership, in either case, to ensure changes are accurate.
Upon submitting to or giving permission to have your work featured on Slash Sensei™, the images or feature will remain on the site unless we deem it necessary to remove it. Requests for changes or updates to links, business names, etc will be considered on a case-by-case basis, but no feature, image, or link will be removed from the site unless deemed necessary.
COMMENT POLICY: We love comments! Your thoughts, opinions, and suggestions are always welcome and very much appreciated. Please be respectful of every couple and/or company that is featured on Slash Sensei™. Comments that are inappropriate, offensive, disrespectful, or spam may be deleted at our sole discretion. Comments that blatantly promote a company or website will be marked as spam.
Submissions Policies
By submitting content to Slash Sensei™, you hereby grant us a perpetual, non-exclusive, royalty-free, fully-paid, transferable, sub-licensable, worldwide license to use, adapt, display, publicize, reproduce, reformat, prepare derivative works of, distribute, and otherwise fully exploit your content in any media formats and through any media channels (the "license"). The license includes the right to incorporate the content in digital or print media for distribution, subscription, or otherwise, including one license for print. You acknowledge that you will not be entitled to any royalties or payment for use of the content and that the license shall continue in perpetuity. Content used on the site and in any publication will include attribution to the copyright holder. You also grant each visitor or user of the site a non-exclusive license to use and display the content through the functionality of the site and under these Terms and Conditions. The license does not grant us the right to distribute your content outside of the terms contained herein. After submitting content to Slash Sensei™, you continue to retain the same rights to such content as you held before submitting the content to Slash Sensei™.
Sponsored Content + Advertising Policies
Slash Sensei™ is made possible by sponsorship and ads from our partners. We accept a few different types of advertisements and sponsorship but are extremely selective in the vendors and brands we choose to work with. The integrity of our website is far more important than money, so know that we only accept sponsorship requests from companies that we truly believe are right for the site and for our readers. With that in mind, please know that we do publish sponsored posts on the site, which are clearly noted as such, but we also sometimes choose to organically promote brands and products that we truly love and find to be of value to our readers.
To be clear, any time Slash Sensei™ accepts money for promoting a product or vendor, we will disclose it. All sponsored posts are clearly indicated as such at the beginning of the blog post, all of which are personally written by our team.
Advertisements on the site are clearly noted as "sponsors", or "partners" or "featured vendors." For more information about advertising on Slash Sensei™, please visit our advertising page. More information about the Vendor Guide is available here.
AFFILIATE LINKS: We occasionally post affiliate links that we may earn commission from if a reader purchases a product or service from an affiliate partner's website after clicking one of our links. We receive a small percentage of the sales made through our affiliate links, which helps make this site possible. Purchasing products through our affiliate links supports the free content we share on this website, and allows us to continue to help budget savvy brides and grooms everywhere! (See a list of our affiliate partners.) You can learn more about affiliate marketing here.
Collection and Use of Personal Information
Slash Sensei™ respects each individual user's right to privacy. Slash Sensei™ and its sites do not collect personal identifying information unless such information is specifically and knowingly provided from users during contests, surveys, sweepstakes, giveaways, site registration, or use of public areas, such as a forum. Slash Sensei™ does not supply identifying information to other companies, or use such information for its own purposes including but not limited to email newsletters, unless the user "opts-in" for such purposes by specifically allowing usage. (Identifying information must necessarily be used when notifying a user of the requested information, such as notification of a winning entry in a contest or sweepstakes.) Slash Sensei™ is not responsible for any actions or policies of such companies.
Slash Sensei™ uses reasonable precautions to keep the personal information disclosed to us secure. However, Slash Sensei™ is not responsible for any breach of security. If a user of Slash Sensei™ knowingly provides personal information, such as a name or email address, in a forum or other public service, that user should be aware that the information provided can be collected and used by third parties. Such activities are beyond the control of Slash Sensei™.
Non-personal information and data may be automatically collected through the standard operation of Slash Sensei's™ Internet servers or through the use of "cookies." Cookies are small text files a website places on your computer's hard drive to recognize repeat users and facilitate the user's use of the site. Also, cookies allow a site to track usage behavior and compile aggregate data for content improvement, targeted advertising, and marketing and promotional purposes. Users should be aware that Slash Sensei™ cannot control the use of cookies or the resulting information by advertisers or other third parties. Most browsers allow a user to deny cookies; however, users should note that cookies may be required to provide certain web site features.
Consent
By accessing Slash Sensei™ and providing us with the requested personal information, you consent to the collection and use of this information in accordance with this policy.
Changes to Our Policies
Slash Sensei™ reserves the right to change this policy at any time. This statement and the policies outlined herein are not intended to and do not create any contractual or other legal rights in or on behalf of any party.